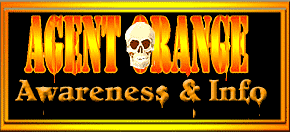 This web ring will try to bring together ANY veterans and/or family who have been affected by AGENT ORANGE. Its purpose is to try and bring MORE awareness of the problems caused by AO to the public, to list those veterans' problems for comparison with other vets, to organize a guestbook of such problems and to help those in need of filing claims.

We realize that there are some lawyers, which are in process of lawsuits currently and would like to show other problems that veterans have to possibly help anyone who is willing to take our cases to court.
As our list grows we ask any lawyer/s who would be willing to help in expanding the current list of AO problems (VA listing) email us for permission to use our list and keep us updated on progress of their cases.

We believe our fight will be ongoing and last the rest of our lives. With the help of the Internet we have the best communications tool available to date. We need veterans or family members to list their problems in our GuestBook.

Here's hoping you will sign up for our Yahoo Group, and list you medical problems in our GuestBook below and help us in our fight for more AGENT ORANGE awareness!


PLEASE JOIN OUR AO AWARENESS & Info Yahoo Group: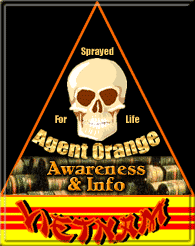 PLESE SIGN and list you Agent Orange Medical problems in out GuestBook:


VIETNAM VETERANS WHO
HAVE DIED DUE TO AO COMPLICATIONS