Map Of Vietnam
And The Area I was Stationed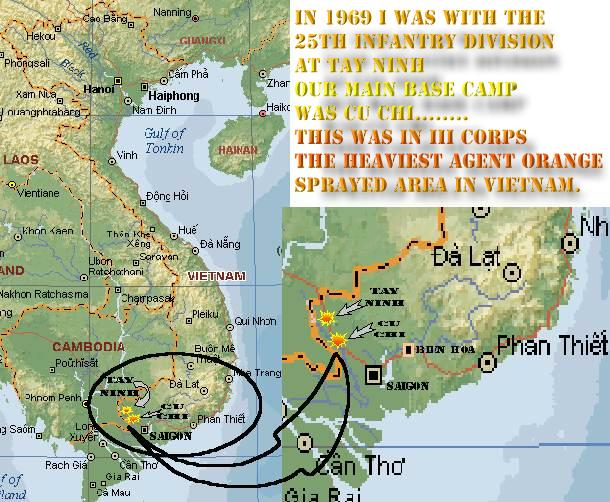 I was stationed in Tay Ninh just north of Cu Chi.
Our Fire Support Base Crook was north of Tay Ninh.
Cu Chi was the main base camp for the 25th Infantry Division
and a main base for the NVA and VC
with a huge maze of tunnels running underneath it.
Of course we didn't know that in 1969. We knew there was a lot of tunnels out there but not that many!
No wonder they could lob all kinds of weird things at us and we were never able to get them!